How do you raise Godly children in A WORLD WITH ERODED VALUES?
"Amazing new book reveals the practical steps to raising Godly children in a society with alarming moral decadence."
ABOUT THE BOOK
Ever felt incompetent as a mother?   Have you ever wondered what your actual role to your children is and want to know what God expects of you?   Feeling overwhelmed and wondering what's in all these for you as a person?  Are you raising a child with special needs and wondering how to fulfill your role as a mother in his or her life? Motherhood: A Double-Edged Sword – A Practical Guide for Every Mother on Raising Godly Children, with Lessons from Timeless Mothers, will help you to understand what motherhood is, your influence as a mother and the possible outcome of your influence on your children. 
Here's WHAT You will learn…
meet the author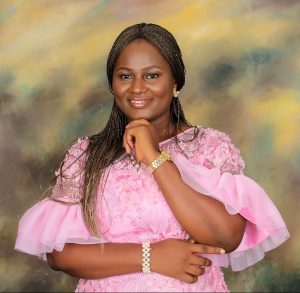 Deborah is a wife, mother, children's bible teacher and purpose igniter. Founder of Equipping The Child Studio and the current CEO of Dedavella Kids Hub Limited, where she partners with parents to actualize their desires to raise happy, confident and godly children through various thoughtfully tailored products and services. 
She is a trained Lawyer from Rivers State University and holds a Master's degree with specialization in Corporate and Energy Law from the University of Lagos, Nigeria.
Deborah is devoted to bringing out the best in people and situations. Her passion and the desire for children's overall well-being has driven her to the current path she's threading.
She is committed to equipping herself constantly on the journey of raising well-rounded childrenwith Jesus Christ at the Centre.
© 2019, Equipping The Child Studio. All rights reserved.